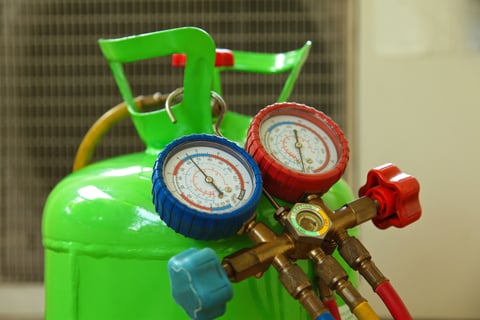 Buy Refrigerant online - at Frigopartners.com
We carry all commercially available refrigerants in various container sizes, from small 900g containers to full containers. We have the most common refrigerants such as R134a, R407C, R32, R1234YF and R410a available in our warehouse in Laer (Germany).
Refrigerants are potentially dangerous to the environment and improper use can cause great damage. In order to be allowed to handle and buy refrigerants, you therefore need a certificate of competence according to § 5 Abs. 2 Nr. 5 ChemKlimaschutzV.
Please send us your request together with your certificate of competence via one of the channels below, we will be happy to make you an offer.
Contact our support
Send us an E-Mail: [email protected]
Please note that we will not issue price or delivery information without a valid certificate of expertise.