Refrigeration
In our RefrigerationShop you will find a comprehensive range of first-class refrigeration components such as: fully hermetic and semi-hermetic compressors (reciprocating compressors, rotary compressors, scroll compressors, screw compressors, refrigerant compressors), condensing units and compound units, evaporators and condensers (including table-top coolers, heat exchangers, etc.). Solenoid valves, control valves, expansion valves, various circuit parts (filter dryers, sight glasses, shut-off valves, ball valves, check valves, safety valves, reversing valves, refrigerant collectors, oil separators, silencers), Fan motors and fans, cross-flow fans, axial-flow fans, assembly materials (copper pipes, capillary tubes, insulation, vibration dampers, soldered fittings, screwed connections), chemicals (refrigerants, sealants, antifreeze, oils, cleaning agents); Tools (suction devices and filling stations, vacuum pumps, refrigerant scales, leak detection technology; measuring devices, testing devices, filling hoses, hand tools, pipe processing, welding technology, pressing technology) and much more. Wir bieten die Produkte von berühmten Herstellern zu äußerst attraktiven Preisen. Durch die große Typenvielfalt lässt sich für nahezu jeden Anwendungsbereich in der Haus- und Industrietechnik die passende Lösung finden. Die bestellten Artikel werden allen Anforderungen an nachhaltiges Bauen, Betriebssicherheit sowie außergewöhnlichen Temperaturbeanspruchungen gerecht und überzeugen durch robuste Konstruktion, ausgezeichnete mechanische Festigkeit, hohe Leistungswerte, unübertroffene Lebensdauerwerte sowie kostensparenden Montage und einfache Bedienung. We personally take care of your orders and strive to make your shopping experience as pleasant as possible. If you have any questions or concerns, please feel free to contact us at any time.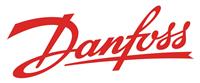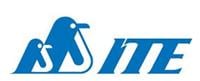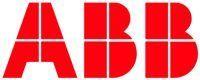 Our Frigopartners recommendations
Unsere Produkte stammen von renommierten Herstellern und sind zu äußerst attraktiven Preisen erhältlich. Dank unserer umfangreichen Auswahl finden Sie bei uns für nahezu jeden Anwendungsbereich in der Haus- und Industrietechnik die passende Lösung. Unsere Produkte erfüllen alle Anforderungen an nachhaltiges Bauen und Betriebssicherheit und sind für außergewöhnliche Temperaturbelastungen ausgelegt. Sie überzeugen durch ihre robuste Konstruktion, hervorragende mechanische Festigkeit, hohe Leistung, lange Lebensdauer sowie einfache Montage und Bedienung.
Wir legen großen Wert auf Kundenzufriedenheit und sorgen persönlich für die Abwicklung Ihrer Bestellungen. Unser Ziel ist es, Ihnen ein angenehmes Einkaufserlebnis zu bieten. Bei Fragen oder Anliegen stehen wir Ihnen jederzeit zur Verfügung.