Heat pump compressors improve energy efficiency and are one of the most popular cooling technologies in the world today. They help save energy and increase efficiency when cooling and heating buildings. Typically, heat pump compressors use refrigerants to extract heat from the outside air and then transport it into the building. The most commonly used refrigerants are R22, R407C, R410A, R134A and R600A. Inverter compressors play an important role in the proper functioning of heat pump compressors and provide a higher level of energy efficiency by automatically controlling the compressor regulation. More and more companies are also now turning to natural refrigerants, which are more ecological than traditional refrigerants. Some of the most popular brands of heat pump compressors include Carrier, Daikin, Mitsubishi Electric, LG, Toshiba and Panasonic.
A heat pump is a device that uses thermal energy from the environment to heat and cool buildings. The heat pump compressor is an essential part of the heat pump. It is responsible for compressing and expanding the refrigerant in the refrigerant circuit. Through its function, the compressor creates a vacuum so that the refrigerant can circulate well in the heat pump. The compressor has the ability to pressurise the refrigerant to absorb and remove heat.
Do you have some questions about this products?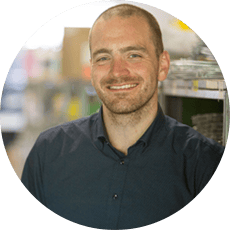 If you are looking for high-performance compressors for heat pumps, then you have come to the right place.
Large selection of high-quality products from well-known manufacturers
We offer you a large selection of high-quality products from renowned manufacturers that meet the highest demands. Our compressors for heat pumps impress with their high efficiency and reliability. At the same time, they operate extremely quietly and energy-efficiently. Whether for use in private households, in commercial enterprises or in industry: our compressors for heat pumps are versatile and meet the highest quality standards.
Fast delivery and first-class customer service
Convince yourself of our wide range of compressors for heat pumps and order conveniently online at kaeltetechnikshop.com. We guarantee fast delivery and first-class customer service. If you have any questions, please do not hesitate to contact us.
Years of experience in refrigeration and air conditioning
.
Shop with us now and benefit from our years of experience in refrigeration and air conditioning technology!
High-quality compressors from renowned manufacturers
We offer you only high-quality compressors for heat pumps from renowned manufacturers. Because quality is our top priority. Our products come from renowned brands such as Bitzer, Copeland, Danfoss or Panasonic, which are distinguished by their first-class workmanship and high performance.
Latest and most innovative products
Thanks to our close cooperation with manufacturers, we can always offer you the latest and most innovative products. Our compressors for heat pumps are made of high-quality materials and are subject to strict quality controls to guarantee you high reliability and durability.
Wide choice of models and performance levels
.
So whether you are looking for a scroll, screw or piston compressor, you are guaranteed to find what you are looking for. We offer a wide range of different models and power levels that can be perfectly adapted to your individual requirements
.
Competent staff at your side
Convince yourself of our first-class product selection and order today at kaeltetechnikshop.com. Our competent staff will be happy to answer any questions you may have and help you choose the right compressor for your heat pump.